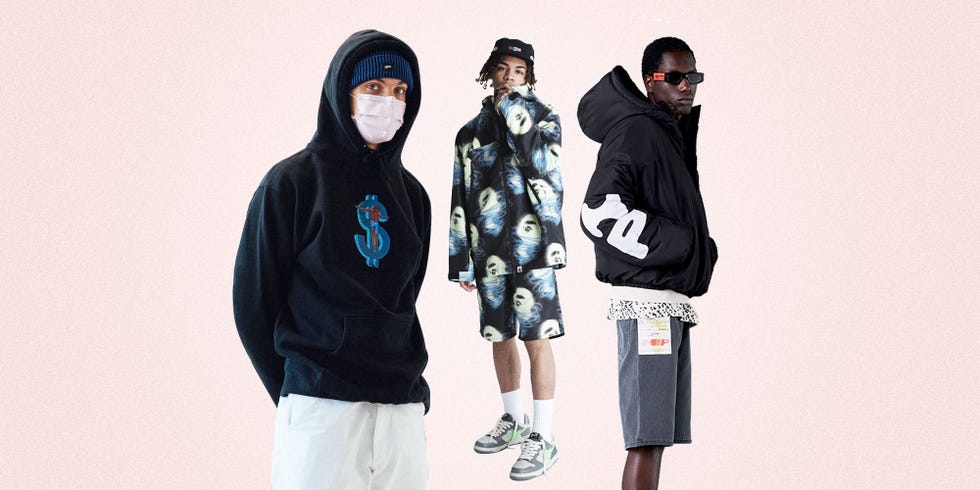 Streetwear is a force unlike any other, and I saw its influence firsthand. It was a sweltering day in summer 2019, the Before Times, when I was taking a stroll down Bowery Street around noon, on my way to get dim-sum and drunken chicken in Chinatown. The air was so moist and the sun so bright that I contemplated hopping in a taxi for what is normally a 10-minute walk. I decided to suffer through it, thinking how I could spend the extra cash on pork buns instead. And while walking just a little faster, in the hopes of getting into a climate controlled environment much quicker, I saw a line so far-reaching that my jaw dropped. A massive crowd was on queue from the entrance at the Germania Bank Building to Spring Street and around Elizabeth Street. The literal hotspot was the new location of Supreme, and the occasion was a drop of its latest brand collaboration.
The last time I had witnessed such fervor over fashion was a year prior on a very chilly winter morning on Lafayette Street, Supreme's old haunt. Both times, the crowd was eager, but seemingly cool-headed as they steadily made their way toward the entrance. I've also heard of Kith and Bape stores experiencing similar turnouts. For all these patient peeps, what is being offered is worth braving the elements. These are the Supreme collectors; the Aimé Leon Dore diehards; the devotees of Stüssy, new and old; or all of the above. The smiles on their faces and pep in their step as they walk out with bags and bags of merch, even as they're sweating buckets, is telling of the trust they have placed on these labels.

Streetwear is an industry term that was used to describe clothes that were non-designer and worn everyday on the, you guessed it, streets. It largely centered around skateboarding culture, particularly in California, and urban environments across the U.S. The silhouettes were long and loose, and the styles largely consisted of affordable graphic tees, hoodies, bucket hats, caps, sneakers, and certain types of denim. Think workwear, but more fun. Basically, they were things that dudes just wanted to wear all day.

The genius in streetwear, however, is how collections and particularly covetable grails were released. The quantities produced were so limited, thus instigating demand and, as a result, hype around all their drops. Wearing an item showed others in the know that you won; you were able to get your hands on something elusive that many of your peers also coveted. It's a practice that has made a brand like Supreme a billion-dollar company.

Today, streetwear could be made by a luxury conglomerate. (Heck, Supreme has become a luxury conglomerate.) It has come to characterize a vibe and look, regardless of price. To wit: Streetwear tailoring and leather goods are now a thing. And it's also not just contained in the U.S.; there are brands in Japan and Eastern Europe that also attract equal fanfare and hold the same kind of respect.

It bears repeating: Streetwear has become a force unlike any other. And no matter how many times critics have sounded the death knell, the style, as with those lines down Spring Street, has grown every year. Below, are all the major players to know now and forever.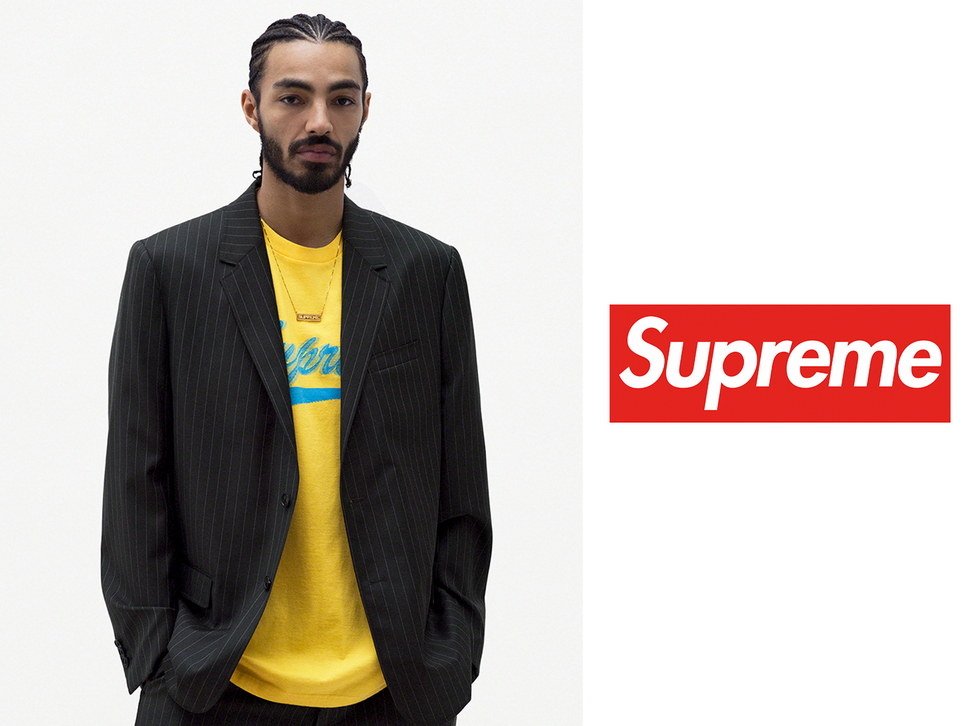 SUPREME
What more is there to left to say about Supreme, the small skate label James Jebbia founded in 1994 that scored a billion dollar valuation a few years ago, upending almost every aspect of how the fashion industry operates in the process? Ever since the brand opened its iconic shop on Lafayette Street (RIP) it's basically been Supreme's world. We're all just living in it.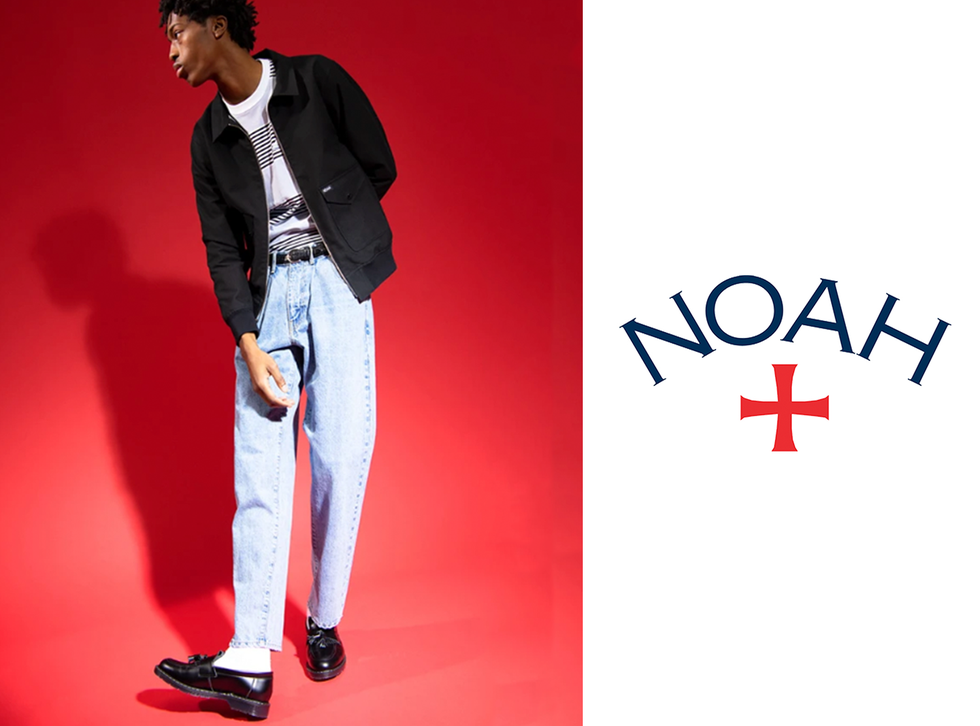 NOAH
Supreme's success is due in no small part to the extremely talented people it hires. Brendon Babenzian worked at Supreme for over a decade as design director before relaunching his own brand, Noah, a slightly preppier take on the freewheeling skater aesthetic he helped make a look in the first place.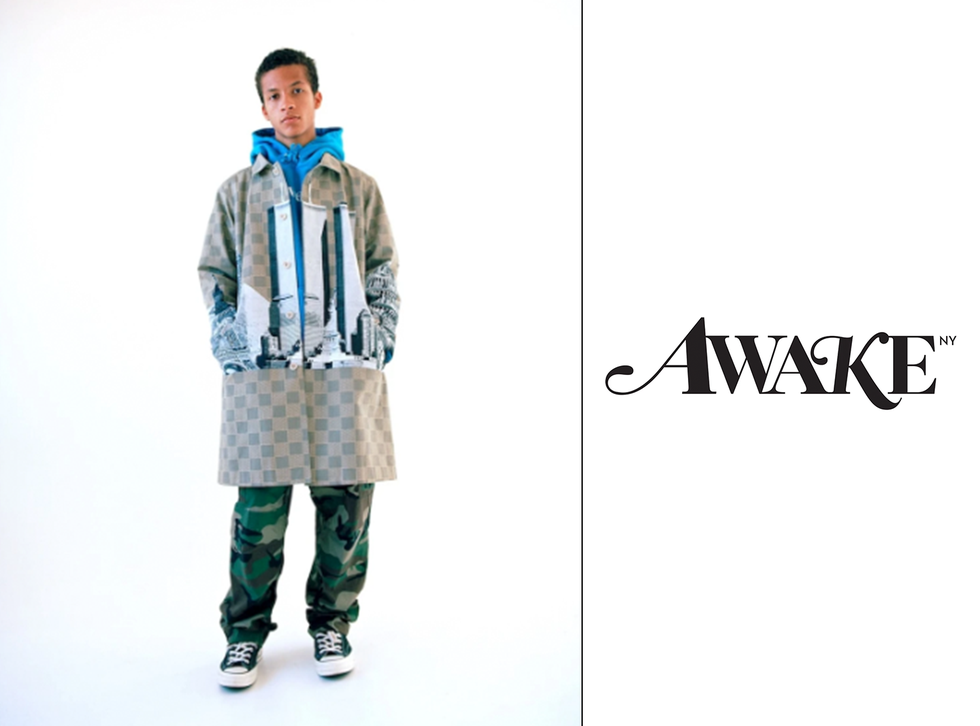 AWAKE NY
Ditto Angelo Baque, who left a longtime gig as Supreme's brand director to launch Awake NY, his own collection of clothing that makes full use of his streetwise sensibility and signature eye for standout graphics.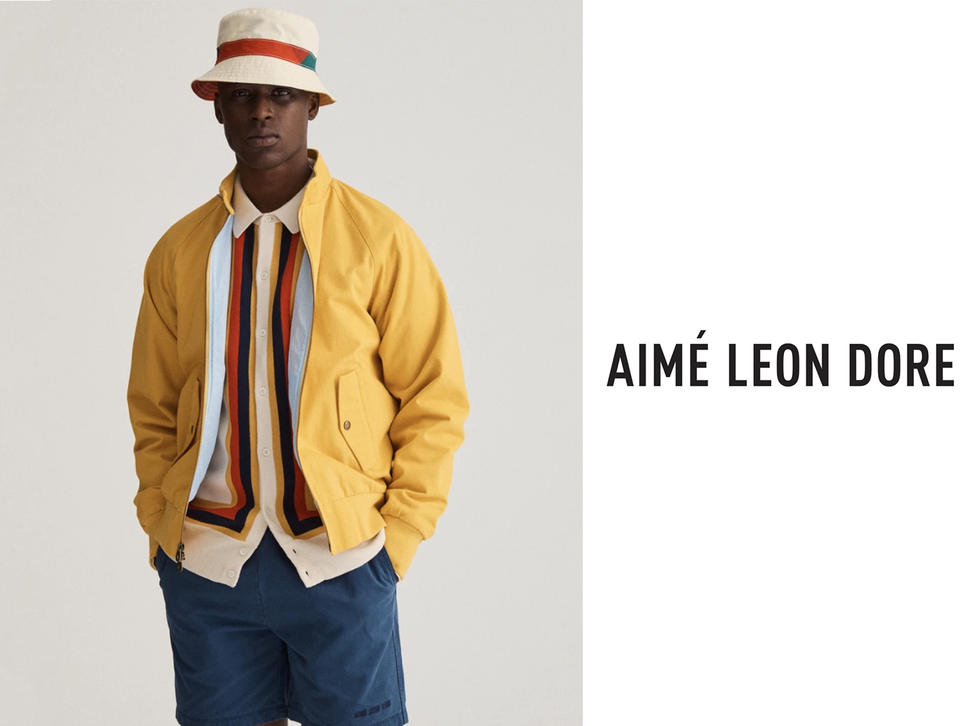 AIMÉ LEON DORE
Queens native Teddy Santis launched Aimé Leon Dore in 2014 and after a few crucial cosigns early on, the label's gone from success to success to (yep) another success. No brand does elevated streetwear quite like ALD: Santis infuses each collection with a retro nostalgia that consistently feels fresh by filtering his singular take on throwback style through extremely specific cultural touchstones that somehow always look like something new.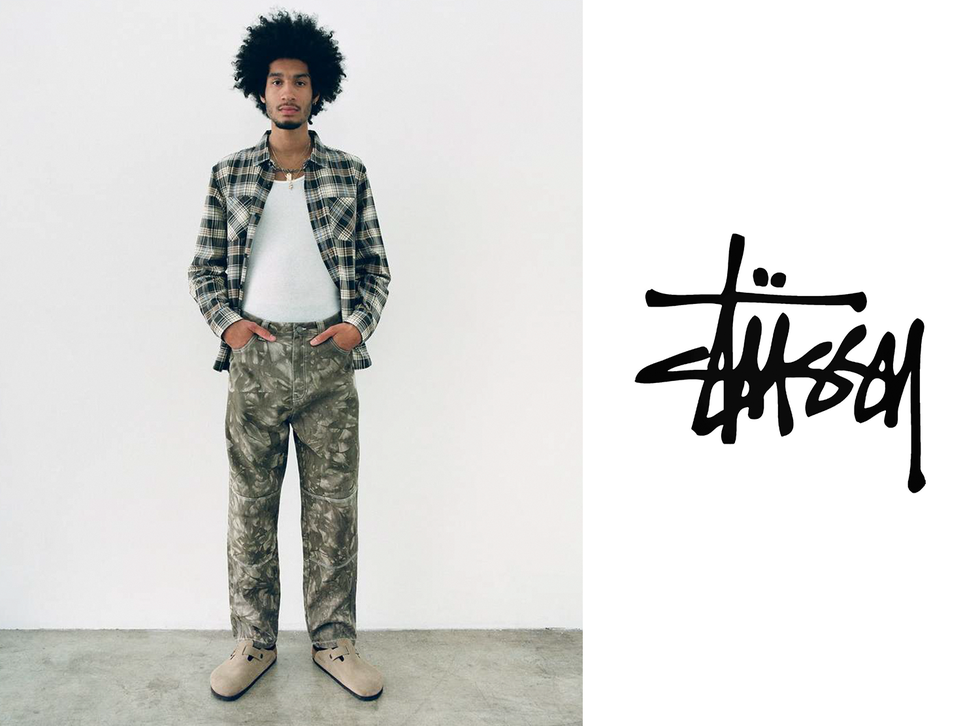 STÜSSY
No conversation on the contemporary streetwear scene would be complete without paying tribute to Stüssy, the OG label Shawn Stussy started on the West Coast in the '80s (James Jebbia cut his teeth working at the brand's NYC storefront before launching his own). Although Stussy, the man, is no longer involved with Stüssy, the brand, the label's offerings, including its selection of camp-collar shirts, consistently still slap.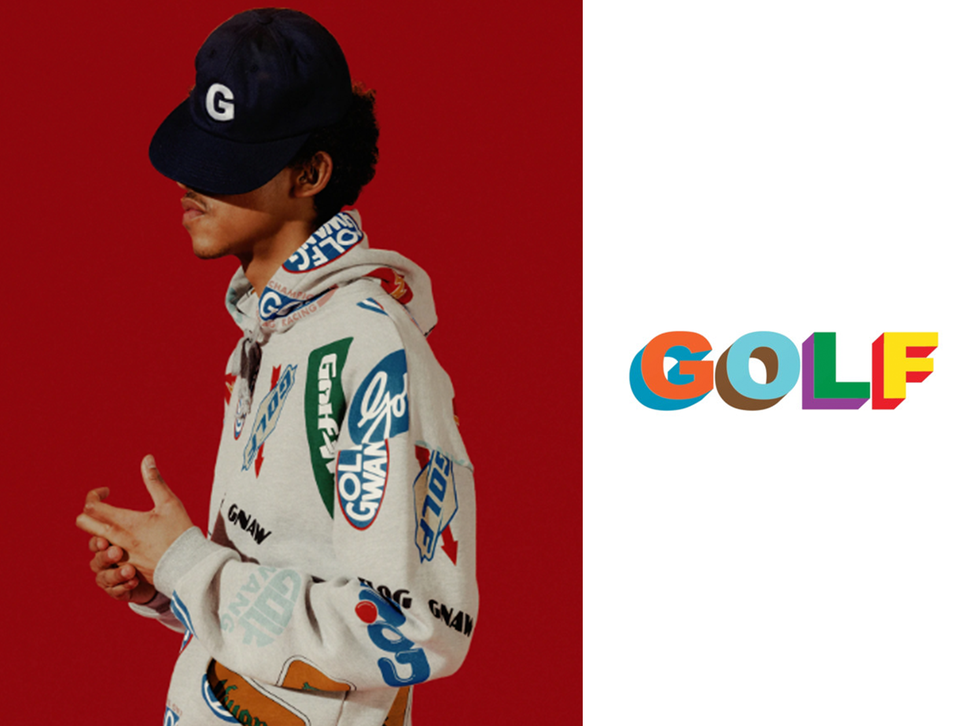 GOLF WANG
It's no secret that we've got a big thing for Tyler, the Creator's personal style. Golf Wang is Tyler's outlet to express his singular take on the skate-rat look he made mainstream, now updated to reflect his maturation as an artist and as a man who gets off extremely good fits.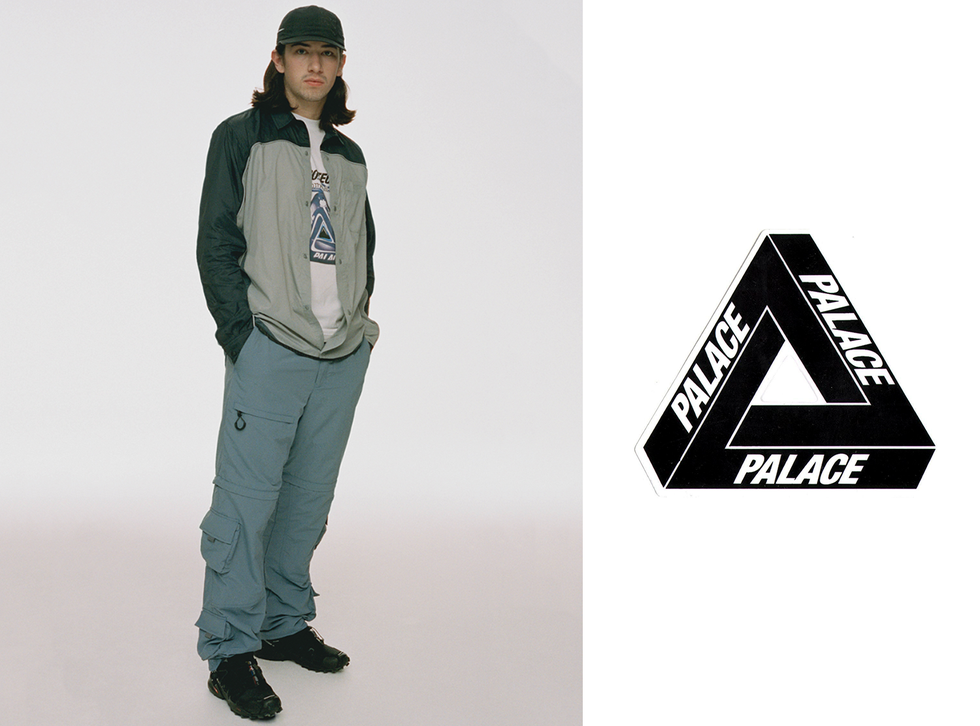 PALACE
The cheeky, subversive label started by Lev Tanju in 2009 quickly emerged as a spiritual successor to Supreme (the brand's U.S. stores were some of Palace's first stockists stateside), but it brings a decidedly British take on skate culture that's all its own. At this point, Palace's omnipresent tri-ferg logo is one of the most recognizable cool-kid signifiers around.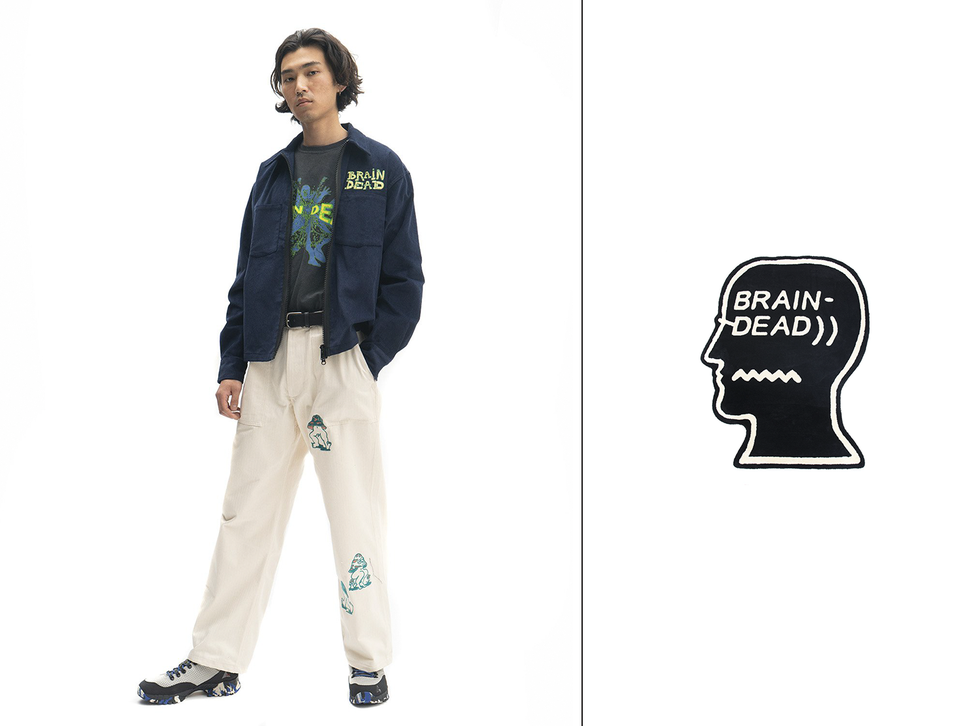 BRAIN DEAD
Kyle Ng launched Brain Dead as a creative collective of artists and designers from around the world. Since then, Brain Dead has become one of the hottest labels in town, collaborating with a who's who of big names—including A.P.C., Carhartt, and The North Face—on highly covetable pieces that incorporate the brand's signature doodling and scribbled graphics.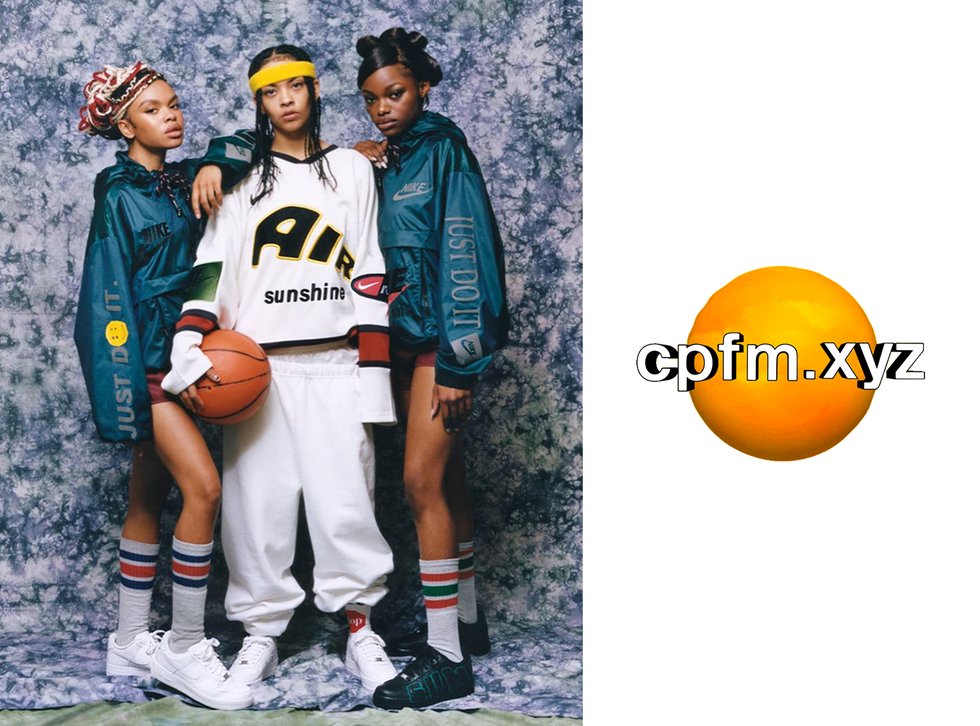 CACTUS PLANT FLEA MARKET
The secret to seemingly any successful collaboration over the last few years? Partner with Cactus Plant Flea Market (lather, rinse, repeat). The intentionally enigmatic label founded by Cynthia Lu in 2015 has lent its signature DIY typography and smiley face motif to collaborations with Nike (pictured here), and just about every other major player in the streetwear space, and represents a notable standout run by a WOC in a mostly male-dominated segment of the fashion world.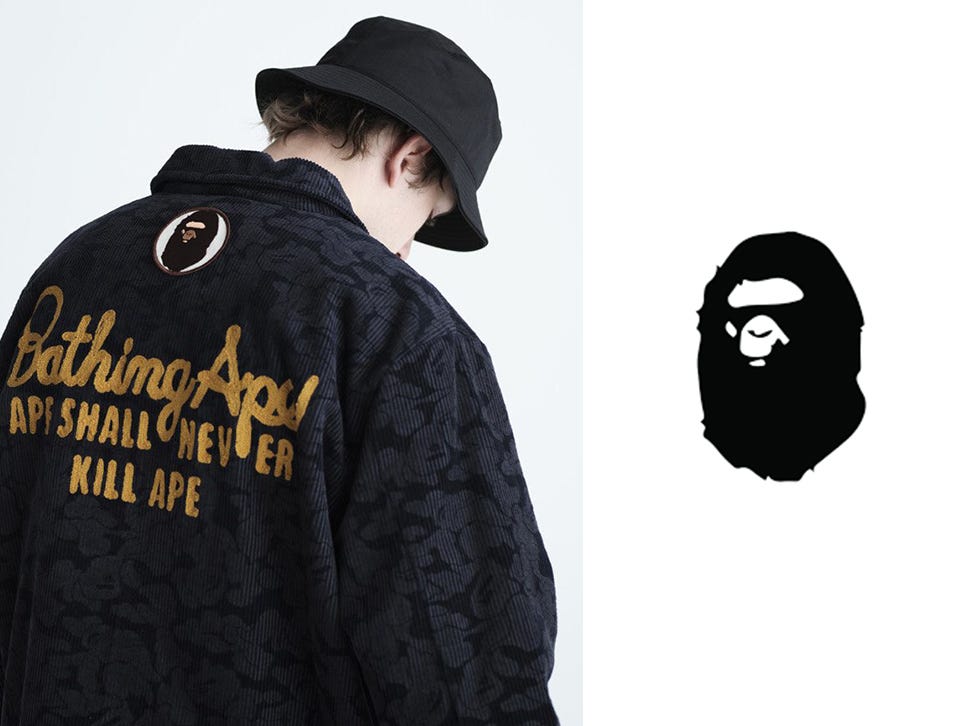 A BATHING APE
From Pharrell to Drake to Robin Williams (yup, that one), some of our favorite dudes have been huge fans of A Bathing Ape. They, however, call it Bape, for short, and understand how the Japanese label has consistently offered the sleekest, coolest, most eye-catching graphics since 1993. Its pink camo tees and Bapesta sneakers—a not-so-subtle riff on the Air Foce 1—are perennial best sellers.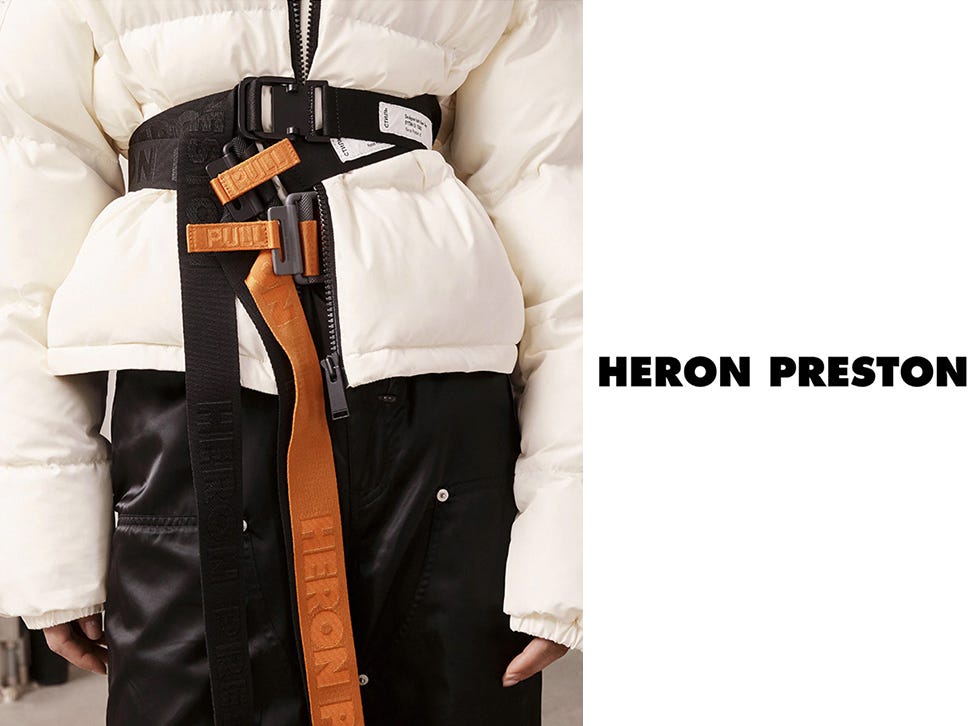 HERON PRESTON
Along with Louis Vuitton's Virgil Abloh and Givenchy's Matthew Williams, Heron Preston is a Yeezy protégé and one third of fashion and music collective Been Trill. His eponymous brand has received attention for its border-pushing silhouettes, construction gear-adjacent hardware, and utility fabrics, especially the now-signature use of bright orange.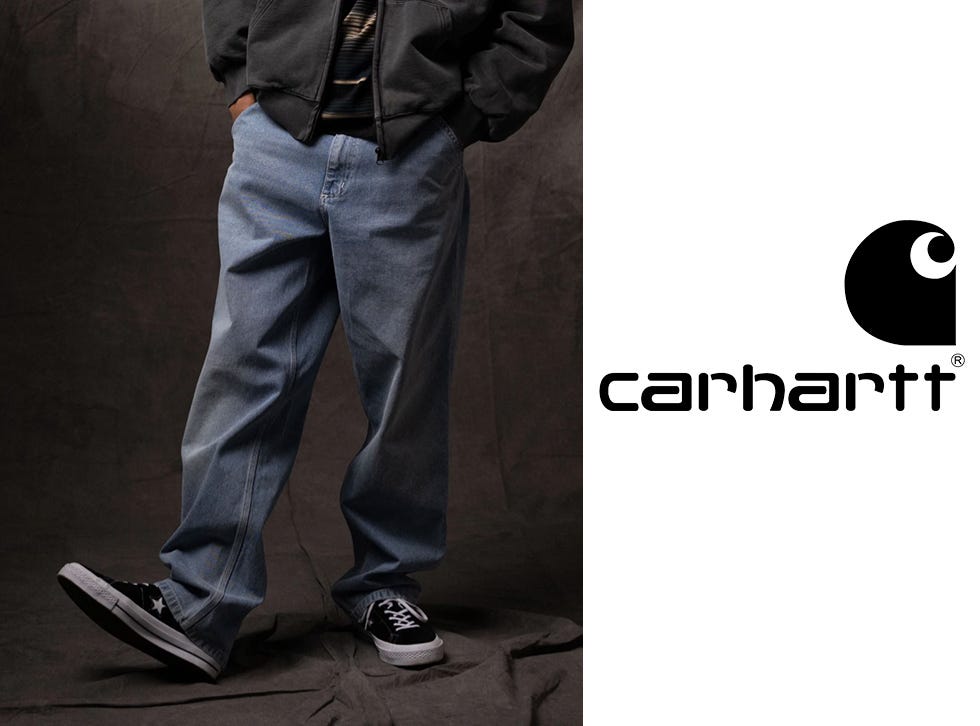 CARHARTT WIP
From durable apparel to outdoor gear, Carhartt isn't the first label one thinks of when it comes to streetwear. But its loose wares and selection of beanies greatly appealed to skateboarders, eventually being adopted into streetwear culture with open arms. Capitalizing on this, the label created Carhartt WIP, which dives deeper into skating style with baseball caps and sleeker fits.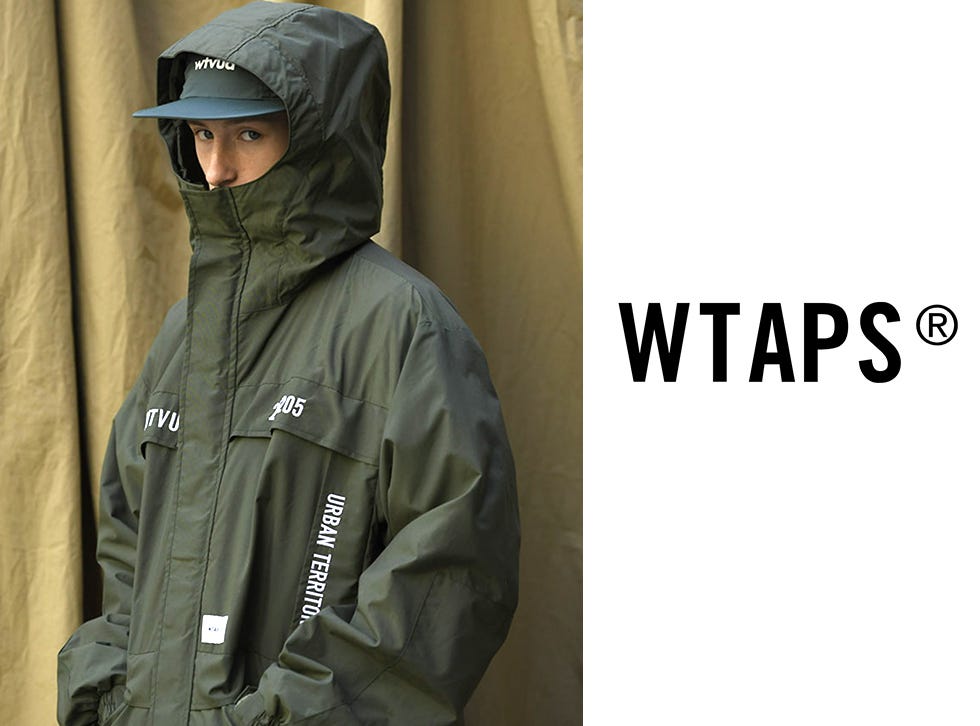 WTAPS
WTAPS is as killer as it gets. Indeed, the Japanese label is pronounced "double taps," which is a military term for a kill shot. Not only that, but the brand's collections are military-inspired: cargo pants and army green tops are in abundance, but all with a streetwise edge.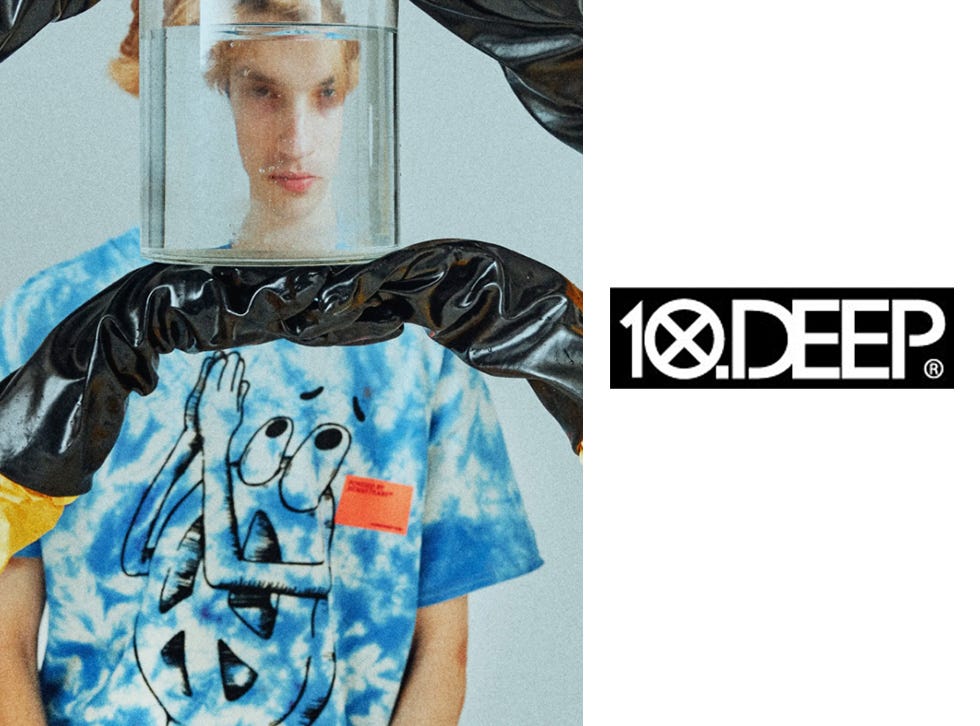 10.DEEP
It was 1995 when designer Scott Sasso founded 10.Deep, initially as a purveyor of some of the coolest graphic tees in the history of graphic tees. Now, nearly three decades deep in business, the brand has expanded into pants, sweats, accessories, and blankets, all of which have the eye-catching prints that fans know and love.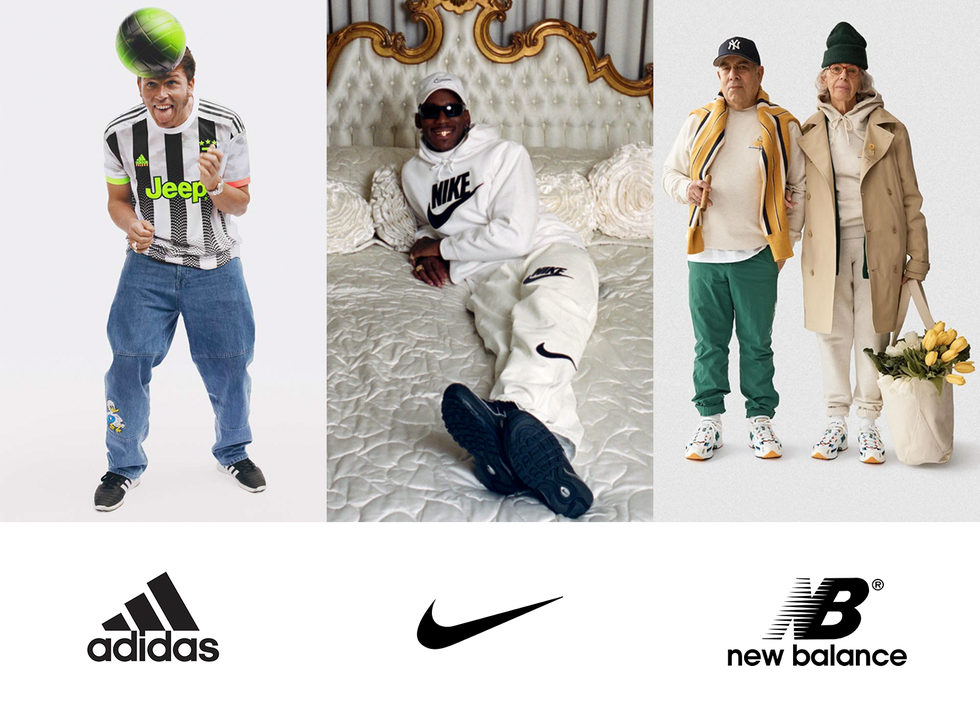 ADIDAS/NEW BALANCE/NIKE
The real winners from the explosive popularity streetwear's enjoyed over the last few years? Sportswear giants like Adidas, New Balance, Nike, and the many, many others that have benefitted from the movement's sudden cool by borrowing some of its design chops, often in the form of sold-out collaborative collections.